SUSTAINABILITY EDUCATION & CONSULTANCY
Our aim: To engage, inform & inspire change
The Green Gurus Story
Green Gurus™ was founded in 2009 by Chiara Pacifici, a sustainability specialist and experienced Perth real estate agent who foresaw a demand for better quality, more comfortable and affordable homes to buy and lease, along with a need expressed by fellow real estate agents and property buyers to better understand, value-add and differentiate these high performing homes from others in the market place.
Green Gurus™ have grown to be a leading sustainability education and consultation group whose industry experts collaborate to inform, inspire and help support the shift to better quality homes and sustainable lifestyles.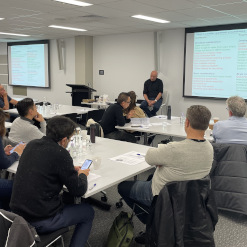 "The R-Codes in Real Estate training course was a very enjoyable and informative day with top quality presenters"
Anthony Hayes | Managing Director Sales & Marketing, St Ives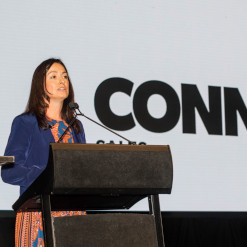 "I found this information very valuable. For me, it was the best presentation of the day providing lasting value. I can see how a Liveability report fits into the marketing mix for selling and buyer's agents and with people who prepare property reports for a living"
Peter Fletcher | Managing Director, Rezzi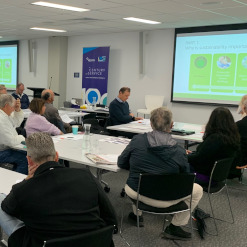 "This has been the best CPD course I've attended with valuable insights into sustainable development, not just in inner urban areas but information is relevant and applicable to development across infill and greenfield land – highly recommended!"
Todd Brown | Licensee, Elders.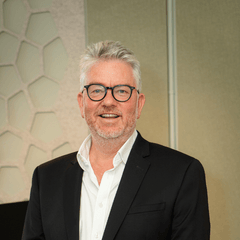 "I highly recommend the Green Gurus R-Codes training course. The information is invaluable as an agent navigating the complexity of R codes and sub divisibility of land.  The course covered it clearly and concisely with three great speakers each with strong practical industry knowledge. The day flew by and I have been able to immediately implement some of the knowledge"
Nick French | Sales Partner, C&CO Real Estate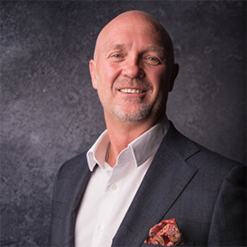 " I have been attending Reiwa training courses for nearly 20 years, and the Green Gurus full day course on R-codes in realestate was simply the best REIWA course I have attended. The diverse range of speakers were professionals in their field and a wealth of knowledge; which they were generous in sharing. I would highly recommend this course to all sales agents who want to better understand the development potential of the properties that we all sell. Shouldn't we all? "
Adrian Abel | CEO Abel Property
"The Green Gurus™ have been delivering property industry workshops for the City of Vincent since 2012. Working with the Green Gurus has been an incredibly positive experience and the practical outcomes have been encouraging both in terms of participant feedback and a shift towards encouraging more sustainable outcomes for developments within our city."
John Carey | Former Mayor, City of Vincent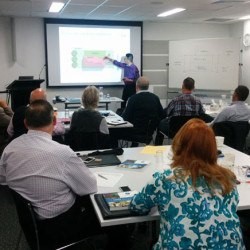 "Course presenters were engaging and knowledgeable and the material relevant, current and interesting. The course provided us with a deeper understanding of the benefits of sustainable features in the home and the importance of highlighting these features to clients when marketing a home for sale. Most certainly providing us with a point of difference!"
"I wholeheartedly recommend this course to all real estate professionals and congratulate the Green Guru team on their initiative of introducing the topic of sustainability into the WA real estate professional development program. And thanks REIWA for supporting this!"
Sarah Connor | Harcourts Fremantle
KNOWLEDGE  PARTNERS  AND  SUPPORTERS