For Real Estate Professionals
Sustainability Sells; it's a real point of difference. We help agents understand & communicate the many benefits.
The Green Gurus™ team provide leading industry information seminars and workshops to aid in bridging the knowledge gap that exists between the property sector and environmentally sustainable design (ESD) and quality construction.
Our real estate workshops are supported by the Real Estate Institute of Western Australia (REIWA) who provide approved Compulsory Professional Development (CPD) points for each of our courses. In addition, CPD points from other industry organisations, including Green Building Council of Australia (GBCA) and Strata Communities Australia (SCA) can apply (subject to approvals/eligibility).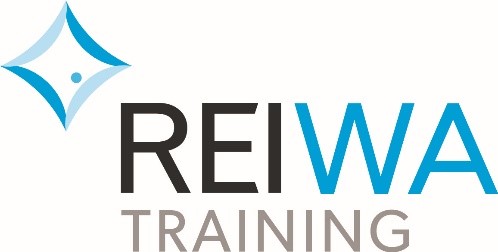 Sustainability in Housing 101.
REIWA721.
(7 x Compulsory Professional Development points available)
Whether you have knowledge of sustainability or smart housing design or are starting your real estate journey in this area of expertise, this highly sought after course provides a full overview of the features and benefits of a sustainable home. Learning outcomes also include;
Architectural and eco-efficient design features – what you need to know,
Latest innovative smart technologies and efficiencies,
Liveability Real Estate Specialisation (CSIRO) for agents, sales representatives and property managers including the NEW online appraisal tool to help you get the information you need,
Market trends and market demand for smart, efficient, affordable & healthy homes,
Case Studies of Perth's leading multi-award winning developments.
BOOK THROUGH REIWA TRAINING – CLICK HERE
Residential Design Codes in Real Estate: Inspired Infill (Sustainable Development).
REIWA722.
(4 x Compulsory Professional Development points available)
Our flagship brand NEW course, delivered by Perth's leaders in urban planning and architecture will help you understand how to deliver sustainable low and medium density development in Perth. Agents and representatives will learn about the drivers of infill from a planning and sustainability perspective including planning frameworks, residential targets and housing diversity. Agents and representatives will be able to more realistically value a site for a seller and ensure that buyers are aware of potential restrictions on use of land under the R-Codes. Learning outcomes also include;
Residential targets and housing diversity
Understand how to apply the R-Codes for grouped, apartments and multiple dwellings
Renewal of run-down areas
Good density vs bad density
Difference between maximum yield and highest best use for land
BOOK THROUGH REIWA TRAINING – CLICK HERE
Innovation in Housing – REIWA Publication
Smarter 'green' homes that are more efficient to run, affordable to maintain, healthier and more comfortable to live in are very saleable. In fact, more buyers, investors and tenants rank sustainability as one of the top five considerations when buying or leasing their home. With new planning requirements focused on energy efficiency and with over 30+ per cent of WA homes now with roof-top solar PV electricity generation systems, agents will need to understand the many benefits and how to communicate them with customers.
Perth's Real Estate Change Agent – The Fifth Estate 
Nationally recognised go-to platform for Sustainable Development in Australia, The Fifth Estate has featured Green Gurus™ and Chiara Pacifici's work over the last decade. A number of articles reaffirm that real estate agents hold the key to sustainable property. The evidence gathered over time builds a strong case that we need to do more awareness building and and education with the agents being at the frontline. "Teaching real estate agents – not only teaching but inspiring them to talk about these features– is the most important part of building momentum."