For Strata Buildings
& Body Corporates
The Green Gurus™ team work closely with the council of owners, strata managers and contractors to provide relevant information and consultancy on how to improve the efficiency, liveability and overall sustainability of their strata building.
We offer a step by step process to improve and retrofit your building, helping you achieve cost savings over time, whilst building better relationships within the vertical community and achieving environmental savings that we all want.
We work with the Strata Communities Australia (SCAWA) Association and deliver important seminars to strata managers and Lot owners on appropriate sustainability Infrastructure.
CASE STUDIES & EXAMPLES OF OUR WORK
Strata Placemaking Program – Green Gurus™ Green Apartment Living (GAL)
Our Green Gurus™ GAL empowers residents in apartments and strata schemes to live more sustainable lifestyles; enhance the liveability of their home, reduce their cost of living whilst reducing their ecological footprint, connect and support local businesses, and build better relationships within their vertical community and with strata and facilities managers.
This program is an industry first; working to ensure the longevity of the investment in smart design and technology.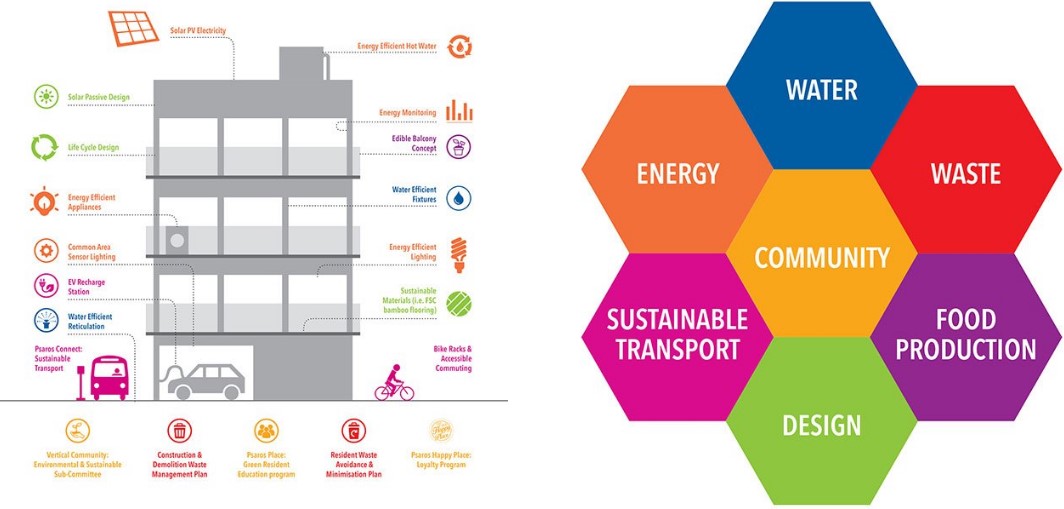 Green Gurus™ GAL Case Study
Working in collaboration with one of Perth's multi award winning mid-tier property developers, the Green Gurus™ Green Apartment Living (GAL) Program was chosen to help residents take advantage of sustainability features embedded in their apartment and within the whole building.
Over the course of 12 months, the Green Gurus™ team successfully delivered the GAL program to over 450 apartment residents across 11 buildings. Our team of passionate sustainability advocates custom made workshops, quarterly information newsletters, articles and brochures on how to take advantage of the features within their homes. We worked closely with the strata manager and the Council Of Owners to support initiatives inspired by owners (centralised community gardens, vertical community activities etc) and encourage engagement between tenants and landlords. A full Report measuring buyer and occupant sentiment was collated which helped to inform future decision making, marketing material and buyer communications.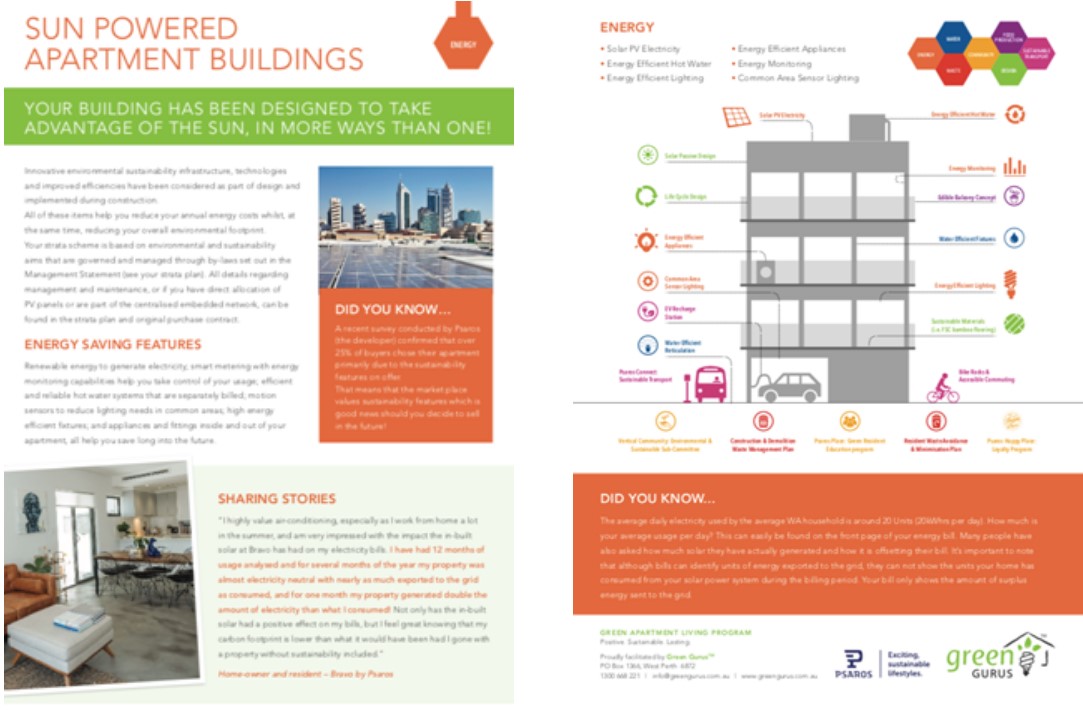 NABERS for Apartment Buildings
Green Gurus™ were commissioned by the Office of Environment and Heritage (NABERS Program) to collect energy data across 50 apartment buildings in
Western Australia. We collaborated with over 10 strata management companies to ensure Western Australian buildings were included in the overall benchmarking for the new tool.
The National Australian Built Environment Rating Scheme (NABERS) is a Federal government program that provides operational performance ratings for buildings. NABERS Apartment ratings use measured and verified building information, such as utility bills, and converts it into a performance rating from one to six stars. A six star rating is the highest and represents market-leading performance. A one star rating demonstrates considerable opportunity for improvement. The NABERS tool helps Lot owners and the body corporate work towards continuous improvements and retrofits over time.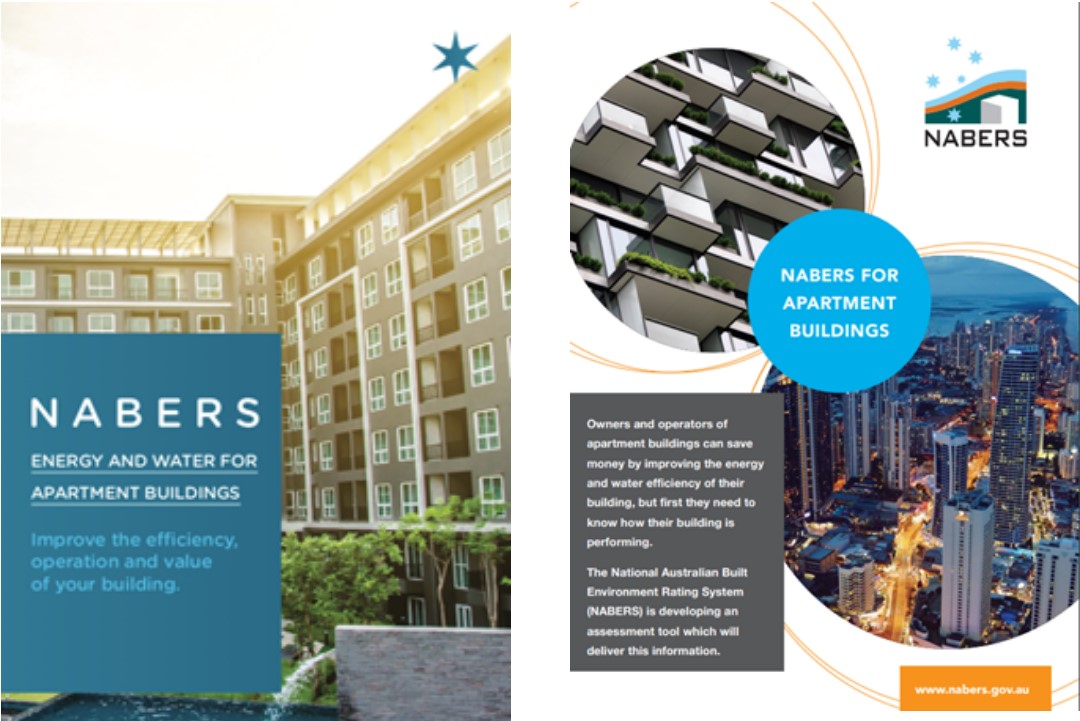 COLLABORATING WITH THE STRATA COMMUNITY AUSTRALIA (WA)
Green Gurus™ Energy Evolution Seminar
In partnership with Strata Communities Australia (WA), Green Gurus™ facilitated a seminar
on the topic of 'Energy Evolution'. This seminar was aimed at SCA members, including strata and property managers. The seminar covered energy basics, the development of NABERS tool for apartment buildings, WA Strata Reform, and renewable energy distribution options.
In addition to Green Gurus™ other relevant speakers and panelists were chosen by Green Gurus™ to provide deeper insights into two main industry focus areas: WA Strata Reform and Sustainability Infrastructure.
SCA WA Annual Symposium
Green Gurus™ were invited to speak at the SCA annual symposium on the topic of  'Why Green Buildings make Good Business Sense'.  Attendees learnt how to achieve cost savings and improve the energy efficiency of their building through the latest technologies and sustainable living options. Our team showcased the latest trends, successful 'green retrofit' case studies and options available for lot owners and Council members.